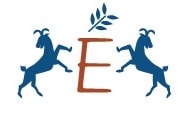 "A day in Sumer" - £300



One day and four sessions to immerse your pupils in the Sumerian daily life.
£300 for one day
£500 for two days (i-e 2 classes)
Included:
✓ Free consultation service for any questions about the Sumerian civilisation during the week preceding or following the "day"
✓ Free access to a picture library online about ancient Sumer
✓ Topic book for every children (timeline; map; lexicon; material for the session; exercises / questions)
✓ Any other material needed for the day (except stationery)
Not included:
Sumer related texts and documents to read or use in class before or after the "day".
Available on demand for £10 each.