How do we know about everyday life in Ancient Sumer?
How do archaeologists reconstruct the past?
Your pupils are turned into junior archaeologists for a morning or an afternoon. They study evidence from archaeological excavations by themselves to suggest their own interpretation of the past:
✓ a real archaeological plan - the House of Tell Madhhur V mill BC;
✓ pottery sherds dating from the III millennium BC (loan from the Department of Archaeology, University of Cambridge).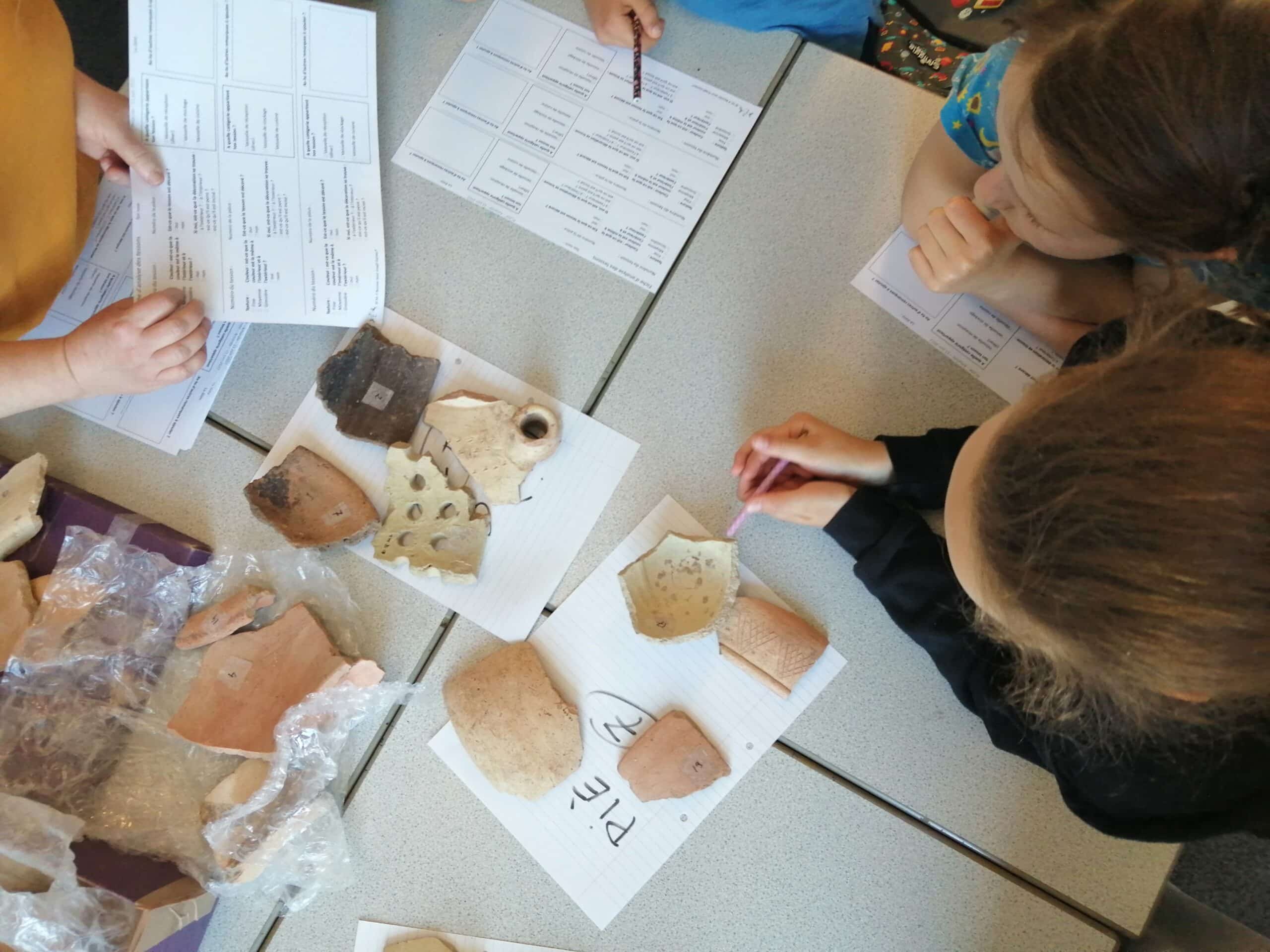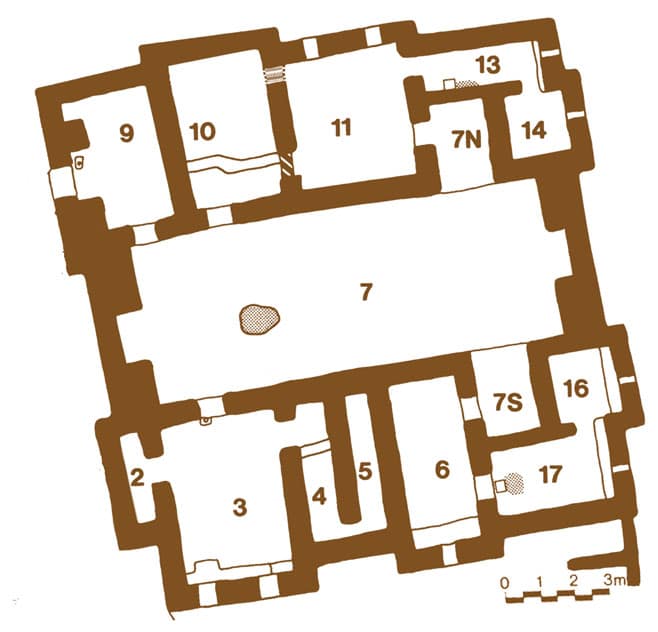 This session not only introduces archaeological methods of enquiry and the use of primary sources, but also teaches some features of Sumerian daily life, and few characteristics of earthen architecture.
"I have been able to really communicate the magic of history to the children and to make them travel to another time. They loved the down-to-earth, deductive approach, which seemed to make them feel like real scientists (or detectives!).
Believe it or not, I had pupils stay after class to ask questions about ancient Sumerian cutlery!" (Paul - School Teacher)
A full afternoon or morning session:
✓ Introduction: how Sumerian houses were built – what are the archaeological remains of earthen architecture
✓ Study of an archaeological plan: a step-by-step approach allow the children to understand the plan of a house, and to raise questions about the Sumerian way of life (compare to theirs). It is like a detective work for the children!
✓ Study of pottery sherds: in small groups, children examine the sherds to answer a series of simple questions to understand why they are precious clues to archaeologists. They use them afterwards to give their interpretation of the function of some rooms.
✓ Reconstructing the house? Explaining disagreements between archaeologists and why the ancient sources can be interpreted differently. (Optional - for Year 5-6+ only; depends on time left)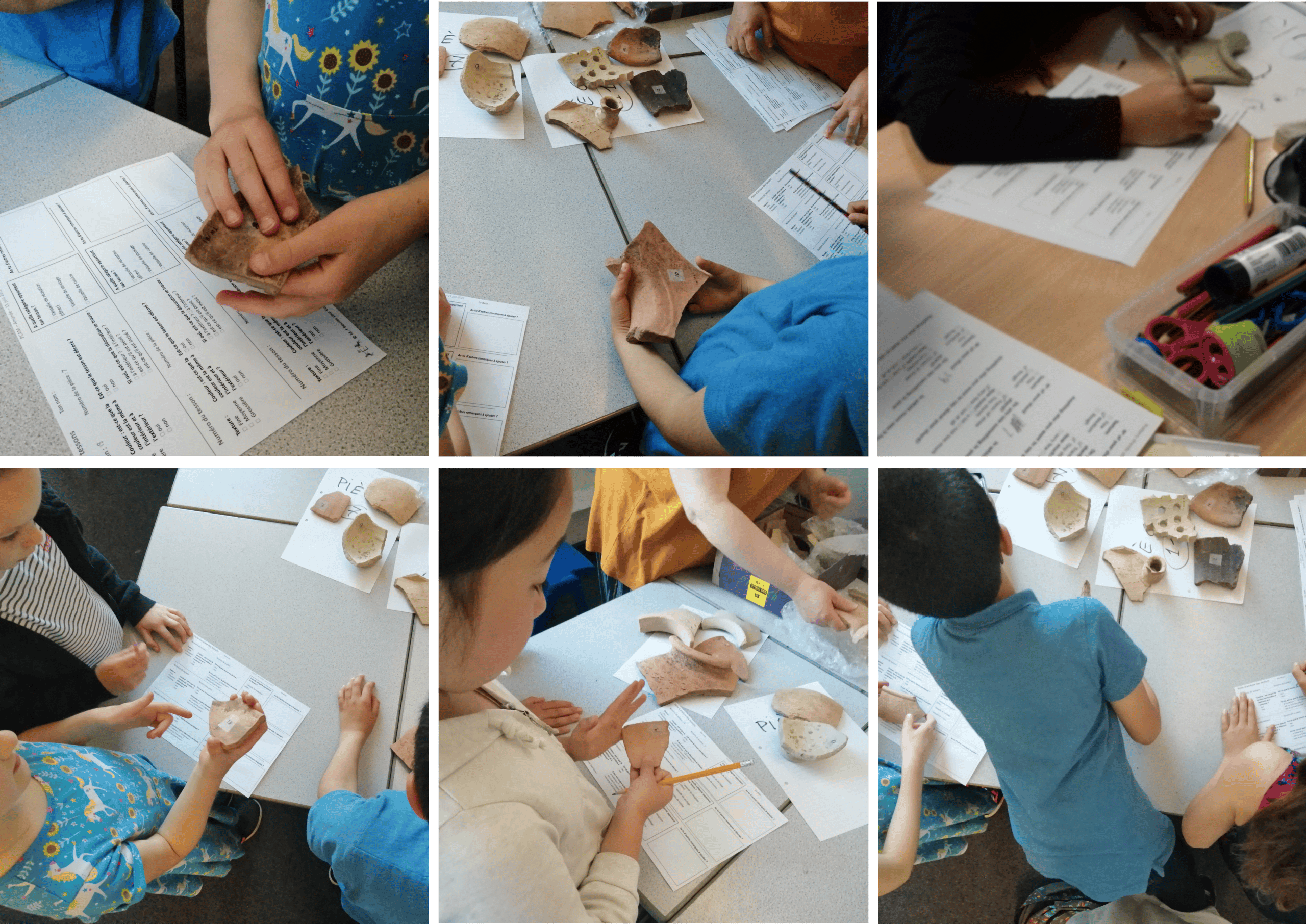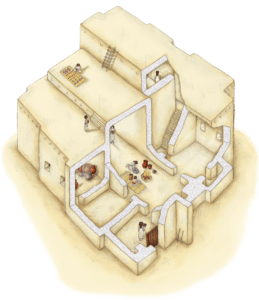 By-side activities

(before or after the time spent by the students with the pottery sherds; optional – depends on time).
✓ Decorate a jar in the "Sumerian-style": during the Ubaid period (VI-V millennia BC), vessels were decorated with black geometric motives, and rare schematic characters. Children are given a set of geometric motives from the period and select the ones they like to decorate a jar
✓ "Which pot?!": children have a plate of restored pottery and select to which type the sherds they have seen belong.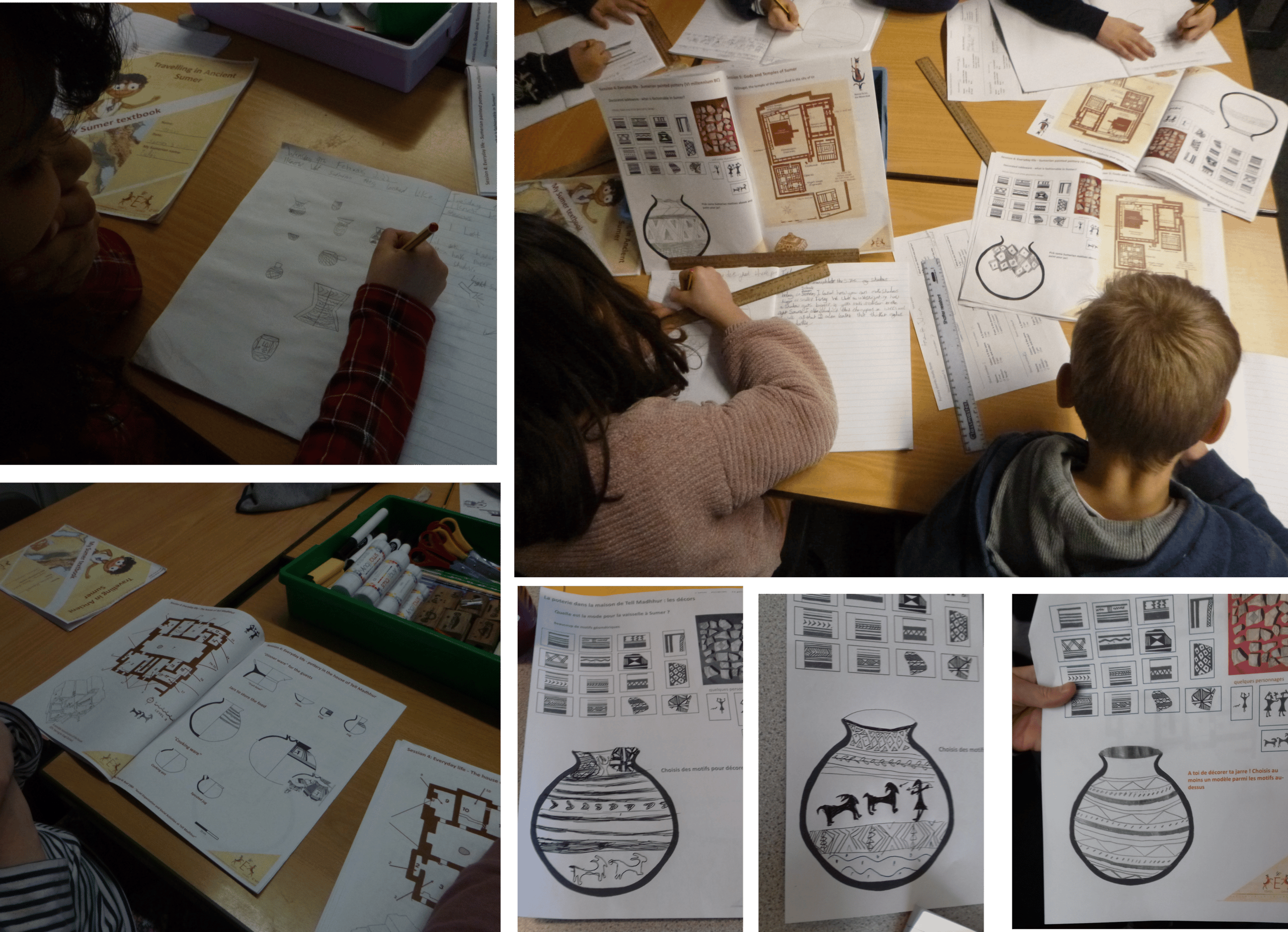 Few words about pottery sherds

🙂

Archaeologists sometimes find treasures, but the most common finds are mundane objects, and pottery sherds come in thousands… They are precious clues for archaeologists to understand the ancient daily life.

Sherds or shards?! Both can be used; archaeologists tend to prefer the spelling "sherd" in their publications.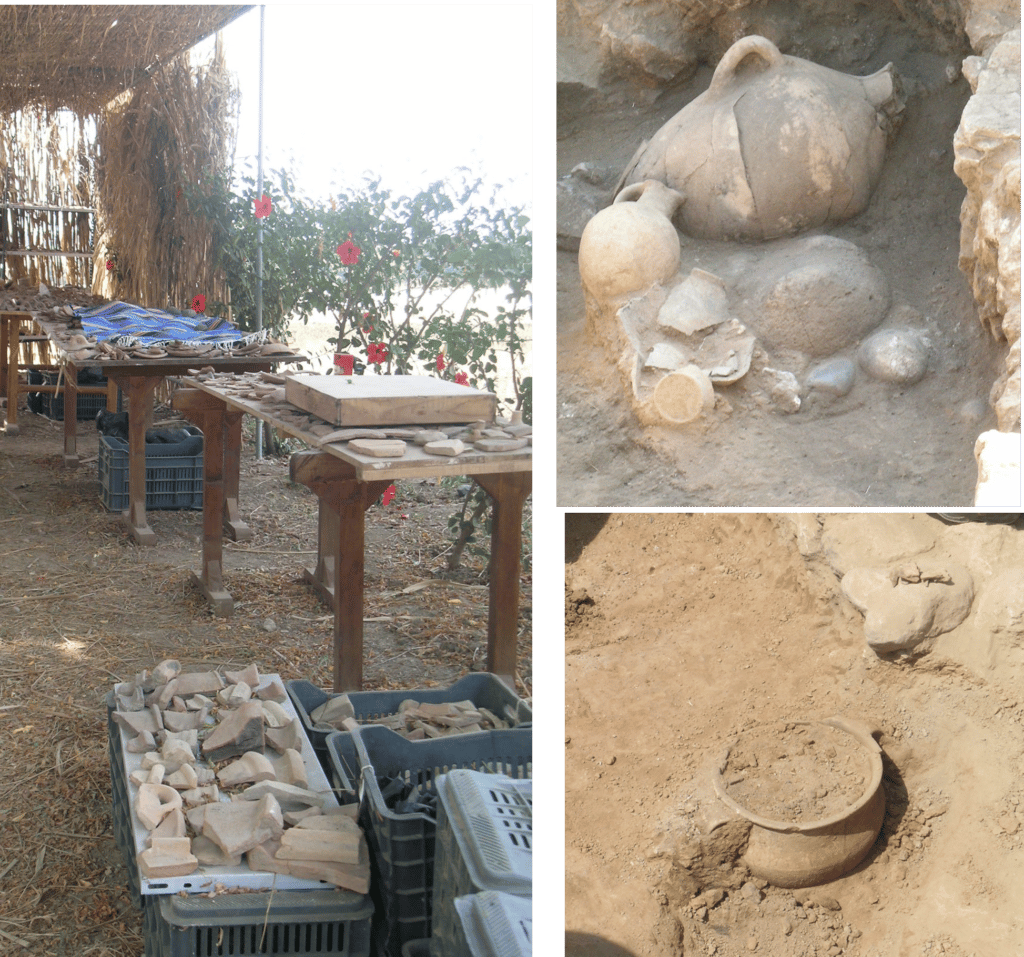 Are you interested by the session "Like an archaeologist!" for your children or your class?